Designer: Early Career
Bachelor of Science in Graphic Design from LaRoche College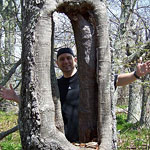 In 1995, I graduated with honors from LaRoche College. Graphic Design is one of those odd fields where only a handful of each graduating class really gets it. I'd read that only 20% of Graphic Design majors are still doing that five years after graduation.
For three years after graduation, I paid my dues creating bank forms for PNC Bank. Every month or so, I'd snag a design job at work or freelance with which to build a professional portfolio. The detail and brand experience built character.
Designer: Growing into my Career
Six and a Half Years at Interactive Media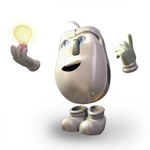 I was hired in the design department at Interactive Media. My manager was one of those leaders and art directors that any designer would be fortunate to work with.
It was here that I became highly proficient at 3DS Max and building graphics and interfaces for Instructional Design and Adult Education.
It was also during this time that a small group of talented professionals got together to form Ethermoon Entertainment.
We created a Real Time Strategy game that we sold through EB Online that became a Top 10 Finalist at the Independent Game Festival of 2001.
During this time I also became a father to a wonderful little girl.
Designer: Lead and Senior Experience
Lead Design Experience at Three Companies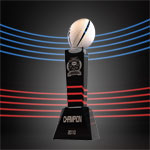 I became a Sr. Designer at NDC Health in their User Education department. I worked closely with a small team to rebuild our CBT templates from the ground up. We recreated a blended training solution for EnterpriseRx.
One of the members of this small team, had moved on to Fisher Scientific and, he eventually convinced me to apply for a design position within his department. We'd worked on many successful projects together and I was excited to team up with him again.
I became the Sr. Web & User Interface Designer for Fisher Scientific. One of our design innovations, a storefront redesign which is still in use, tripled promotion traffic and resulted in revenue from Supplier Funded promotions that hadn't existed before. We had great success at Fisher Scientific in the Enterprise E-Business group, but, when my second manager left and the group was reshuffled again, I decided to take an offer to work for HighSchoolSports.net (part of USA Today Sports), as a Sr. Interactive Designer. This offer also came from another former manager at Fisher Scientific, and he and I had worked on many successful projects.
Designer: Where am I now?
Present Day and Current Skill Set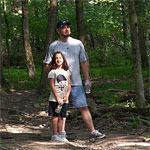 The wonderful career opportunities that I've taken advantage of have afforded me with experience in the entire Adobe Suite (Master Collection), 3DS Max (animation and modelling), XML, CSS, HTML, e-mail design, print design, interactive and game design, adult education, visual sales support, trade show booth and collateral design and more.
Everything you see on this site, I've developed and built.
More About the Designer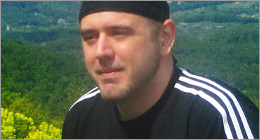 What better way to research work history and peruse a few references?
Interactive Games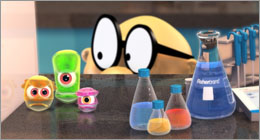 Creating interactive or educational games has been a challenging and rewarding part of my career over the last decade. A few of the games that I've created are publicly available. Check them out!
Help Seymour Blue Clean His Lab »
Soccer Shootout with Seymore Blue »
Creative Hobbies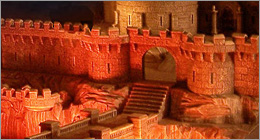 I like to step away from the computer and still put some creative energy to use with tabletop models, drawings, or other projects.
Hirst Arts Design Derby 9 Winner »
Hirst Arts Design Derby 6 Winner »
Hirst Arts Design Derby 5 Winner »