Portfolio: Interface Design
Mobile, Web, Flash, & More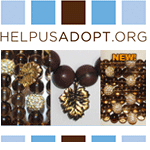 Over the years, I've been fortunate to work with a wide variety of talented teams on interface design for web, flash, mobile devices, training apps and more. I've conducted user-testing, worked with information architects, and I've contributed to or designed hundreds of interfaces and widgets. I've included a few samples that I'm able to show publicly. (some are protected by confidentiality agreements)
Portfolio: E-Mail Design
Constant Contact, Subscriber Mail, Exact Target, & More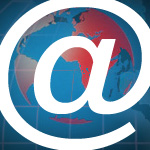 Designing email templates is fairly similar to writing HTML for a website in the 1990s. Outlook, GMail, and other popular email services must be considered.
Canned spam laws and other potential violations must also be considered when planning and designing these templates.
Typically I provide a template with written guidelines to the content team and they take it from there.
Portfolio: 3D Modeling & Animation
3DS Max, Flash, Adobe Premiere & After Effects
Everywhere I've worked, I've found that customers, both internal and external, end up wanting various kinds of 3D elements. It's just that technical models, characters, animations, and video aren't always easy to come by unless you're hiring a high priced animation studio. The quality has to be right too. But, because I can do the work at a high quality, these requests have sort of "followed me" to any job.
See more 3D Models & Animation »
Portfolio: Printed Design
Adobe InDesign, Illustrator & More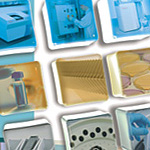 Over the last 15 years, about 20% of the work that I've done has been print. I know how to work with a printer and prepare a design job for print. Each printer and each company handles this slightly differently, so good communication is always needed.
I've done all types of print work from trade show booths to die cut folders to CD labels and posters.
Portfolio: Other Design
Adult Education, Technical Illustration, & More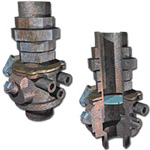 If you're a fellow designer and you're reading this, you likely have also been asked to expand your skillset over the years. I've conducted classroom training full of pharmacists while getting all of the Rx descriptions correct. I've helped to plan curriculums, followed blueprints, suggested training methods, gone on sales calls, worked directly with clients, managed projects, prepared invoices, supervised contractors... it's all just part of the job.
More About the Designer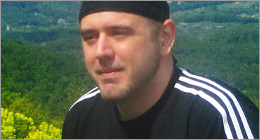 What better way to research work history and peruse a few references?
Interactive Games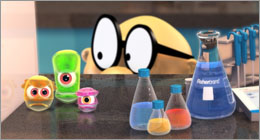 Creating interactive or educational games has been a challenging and rewarding part of my career over the last decade. A few of the games that I've created are publicly available. Check them out!
Help Seymour Blue Clean His Lab »
Soccer Shootout with Seymore Blue »
Creative Hobbies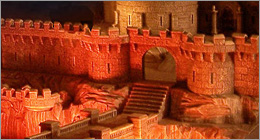 I like to step away from the computer and still put some creative energy to use with tabletop models, drawings, or other projects.
Hirst Arts Design Derby 9 Winner »
Hirst Arts Design Derby 6 Winner »
Hirst Arts Design Derby 5 Winner »